BMS Singing Lessons

Brisbane Music Studio is proud to have some of the most highly QUALIFIED singing teachers in Brisbane! Whether you're advanced and experienced, or new and beginning, whether you just want to tackle a favourite song, sing in the shower or study voice at university, Brisbane Music Studio has a fantastic teacher for you. All BMS teachers are also EXPERIENCED and ENERGETIC so you can be assured your training is of the highest standard.
We can't wait to meet you! 
2023 Pricing at BMS
30 minute private

$43.50

45 minute private

$65.25

60 minute private

$87.00

15 minute private (4-6 years)

$23.00

30 minute shared

$24.50pp

Junior Rock Band

$18.50

Senior Rock Band

$23.50

Adult Jam

$23.50
All prices include GST
Friday Fun Day! 10% off Friday Lessons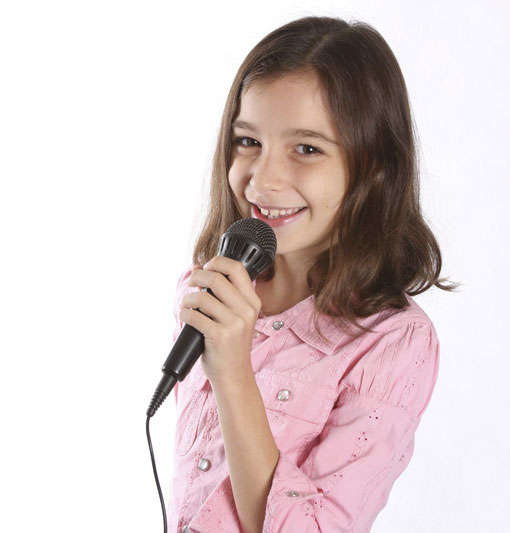 A Warm and Supportive Environment
All BMS teachers are passionate about teaching and about helping our students of
all
ages to have fun, build skills and grow in confidence.
Two High Quality Showcases Per Year
We love watching our students grow in confidence after performing in our two supportive and fun student showcases a year.
Lessons For Kids and Adults
We love teaching students of all ages, from 4 to 94!
Modern, Purpose Built Studios
In 2017 BMS built a great space that we know you're going to love.
Leah Bond
Owner / Director & Voice Teacher
Master of Music Studies (Vocal Pedagogy- Contemporary)
Bachelor of Education
Bachelor of Musical Theatre
"I'm still waiting for my letter to Hogwarts! Any day now….."
Pana Kalatzis
Voice Teacher & BMS Administrator
Bachelor of Music (Classical Voice)

Master of Music Studies (Opera)

Masters in Advanced Vocal Studies (Wales)
"When a singer truly feels and experiences what the music is all about, the words will automatically ring true" – Montserrat Caballe
Natalie Duncombe
Voice Teacher
Master of Music Studies (Vocal Pedagogy)
Bachelor of Music in Jazz Performance (Voice)
"Be yourself; everyone else is already taken." – Oscar Wilde
Lillia Vickers
Voice Teacher
Master of Music Studies (Vocal Pedagogy)
Bachelor of Music Performance (Jazz Voice)
"Enjoy the butterflies. Enjoy being naive. Enjoy the nerves, the pressure, people not knowing your name… if you want to stand on top from day one, then there's nothing else to look forward to." – Daniel Ricciardo
Meg Kiddle
Voice Teacher
LMusA. (Classical Voice)
BMus (Classical Voice Intensive Major)
MMus St. (Vocal Pedagogy – Contemporary Voice)
Somatic Voice Levels I II III
Vocal Health First Aide (Vocal Health UK) Level I
"Use what talents you possess; The woods would be very silent if no birds sang there except those that sang best." – Henry van Dyke
Tom Collins
Voice Teacher
Bachelor of Musical Theatre (GCGU)
Master of Music Studies – Vocal Pedagogy 
"Music can name the unnamable and communicate the unknowable." – Leonard Bernstein
Monica Ruggiero
Voice Teacher
Bachelor of Music in Performance (in progress) – Queensland Conservatorium
"I think a life in music is a life beautifully spent, and this is what I must devote my life to." – Luciano Pavarotti
What We Believe
At BMS we are passionate about teaching. We believe that everyone can learn music and that, with practice and great training, everyone can grow in skills and confidence, and we would love to be a part of that journey with you.
Lastly, and importantly, we believe that your lessons should be fun!
We really can't wait to meet you!
From Leah & the BMS Team 
What Some Of Our Families & Students Think…
Both myself and my children have had singing, guitar and piano lessons with Brisbane Music Studio for several years, and I can't recommend them highly enough. The studio is professional and modern, there is a nurturing, supportive atmosphere for all students, and the teachers are delightful. Having the opportunity to perform publicly twice a year is a huge benefit to the confidence of all students, young and old(er)!
As a parent, being in an environment, it is vital that teachers not only teach the technical aspects of music, but importantly are warm, inclusive and build confidence in the process. I have been absolutely delighted with BMS, Leah and the other teachers we have had. Both my kids were reluctant at first, but are now loving it! They now confidently sing in performance groups at school and enthusiastically take other performance opportunities. I'm so impressed, that even I've joined BMS as a singing student (never too late to learn) and in the choir. BMS is what all performing arts schools should aspire to be.
Stop looking…BMS is the best musical tribe to belong to in Brisbane!!! It's not just about being technically good, any music teacher can do that. It's what they bring to your child to make them shine inside and out that makes BMS special. Our teenage daughter has been part of the BMS family for over 3 years now. The teachers are incredibly engaging with her, always striving to improve her skills just that little bit each time. My daughter feels she is in a safe and truly encouraging environment, this is what she lives for, this is where she belongs.
Frequently Asked Questions
We know you have some questions, and we'd love to answer them for you. So if we haven't covered them here, please get in contact!
How Do You Bill?
When you enrol you're charged upfront for the first three lessons (at the rate above), to give you a chance to make sure happy and keen to continue, before we invoice you for the remainder of the term and on a term to term basis thereafter. This gives you a chance to try it out (without a big investment!) and locks away the time for you.
We can make payment arrangements for families to break up the payments into a few manageable lumps.
Do You Offer Make Up Lessons?
Absolutely! As long as at least 24 hours notice is given of an absence then we would be delighted to organise up to two make up lessons for you per term. Of course, if there is an emergency situation we would love to chat to you about how we can support you.
Do You Work With Kids AND Adults?
Yes! We have almost as many adults at BMS as we do kids and we love teaching all ages.
Can Anyone Learn To Sing?
Yes! Emphatically yes! Everyone can learn, it just comes down to practice and muscle development. Like nearly all life endeavours, committment is everything and it will make all the difference to your success.
Do You Offer Group Singing Lessons?
Absolutely! We don't organise groups ourselves, but if you've got a friend, sibling, family member or neighbour you'd like to learn singing with then please get in touch. In some situations it doesn't work well in the grouping, but it's definitely worth trying!
How Old Do Kids Need To Be To Start Singing Lessons?
Great question! For you to get real value out of singing lessons, we recommend that students don't start until they're old enough to read. Also, singing students need to be able to think about what sound they're making and make physical adjustments to improve that sound… and that can be pretty challenging if students are too young. Usually we recommend that students don't start singing lessons before they're at least seven or eight years old. But piano, violin or ukuele are fantastic instruments for young students to start on earlier!
Cups Tea/Coffee Consumed by BMS Teachers Daily (approximately)
Would You Like To Know More?
We would love to hear from you!